Open Trainer Miami
PERSONAL TRAINER &NUTRITION
SPECIALIST
Tenchnical Perfection
Life-Changning Experience!!!!!
***personal trainer and contest preparation ***
premier physiques









Discover new levels of inner strength and outer beaty"

If you got big objectives to reach, make shure they become reality!
wen you define your priorities of each day , your mental and fisical form and your body, heathty and fisical form should be a part of it .


thats why I motivate you to change your life.

the rhythm of live that we are used to it produces a hig leve of stress an generaly we forget to give our body and mind the care that it needs.

the fisical activity is the best resourse to elevate our quality of life and reduce the stress . a personal trainer is the acompaniaminetomas indicated for fisical activity.
program, directed , control and supported by time .

in your house in a park in a gym with flexible schedule remembering the objective in short medium and long term... according a plan well thought out for your needs.

personal trainer and nutricion specialist that I am: I will help you to train according to your possibilities to find the motivation to continue forward and enjoy each success.

my objective is optimize your fisical capacity and increase your performance. fortify your self estime to lead you to a better substancial of your quality of life.

BY SANDRA M RAMOS very thank"s!!!

*******************************************************************************



TIENES GRANDES OBJETIVOS A ALCANZAR,ASEGURATE QUE SE HAGAN REALIDAD!
CUANDO DEFINES TUS PRIORIDADES DE CADA DIA,TU FORMA MENTAL Y FISICA ASI COMO UN CUERPO FUERTE Y SALUDABLE DEBERIAN SER PARTE DE ELLA ...

POR ESO TE ANIMO A QUE CAMBIES ...TU VIDA !!!


EL RITMO DE VIDA QUE LLEVAMOS NOS PRODUCE UN ALTO NIVEL DE STRESS Y GENERALMENTE NOS OLVIDAMOS DE DARLE A NUESTRO CUERPO Y A NUESTRA MENTE EL CUIDADO NECESARIO...

LA ACTIVIDAD FISICA ES EL MEJOR RECURSO PARA ELEVAR NUESTRA CALIDADA DE VIDA Y REDUCIR EL STRESS.
Y UN PERSONAL TRAINER ES EL ACOMPANIAMINETO MAS INDICADO PARA UNA ACTIVIDAD FISICA PROGRAMADA,DIRIGIDA ,CONTROLADA Y POR LO TANTO SOSTENIBLE EN EL TIEMPO .

EN SU CASA EN UN PARQUE EN UN GIMNASIO CON HORARIOS FLEXIBLES. ACORDANDO OBJETIVOS A CORTO , MEDIANO Y LARGO PLAZO...SEGUN EL PLAN PENSADO A LA MEDIDADE SUS NECESIDADES...

COMO ENTRENADORA PERSONAL&NUTRICION ESPECIALISTA :TE AYUDARE A ENTRENAR SEGUN SUS POSIBILIDADES. A ENCONTRAR LA MOTIVACION PARA SEGUIR AVANZANDO Y A DISFRUTAR DE CADA LOGRO !!!

MI OBJETIVO ES OPTIMIZAR SUS CAPACIDADES FISICAS. AUMENTAR SU REDIMINETO .FORTALECER SU AUTOESTIMA Y CONDUCIRLO A UNA MEJORA SUSTANCIAL DE SU CALIDADA DE VIDA ..

sandra m ramos muchas gracias !!!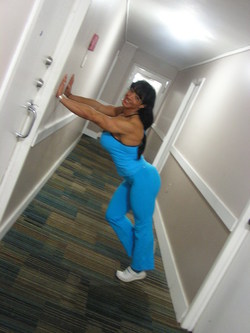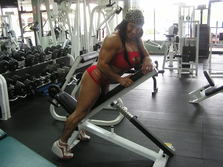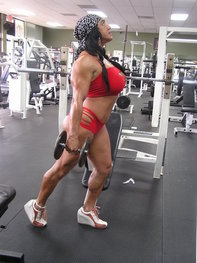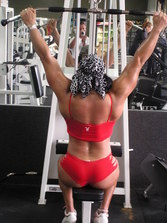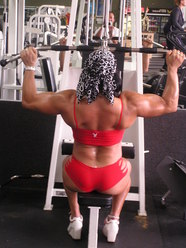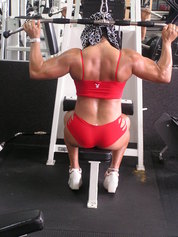 Very Thanks for comment here good bye!!!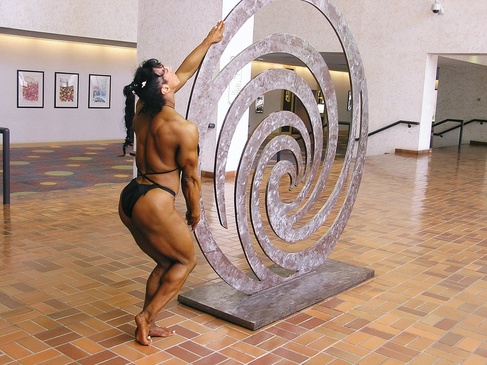 Sandra Ramos Open Trainer

Welcome!!!